The 65′ R/V Streamliner was donated to City2Sea in 2012, after being partially completed as an Art Deco inspired design project. In the short time we've had the Streamliner, we've updated the bridge and added comfortable seating for guests in the main saloon. We've also converted the space below into a laboratory, complete with a large overhead LCD monitor that can display images from the microscopes. The lab contains environmental test kits, ID reference material, and other resources used by students to complete their lesson on board.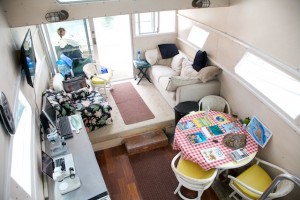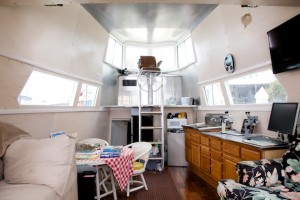 The back deck of the Streamliner is the perfect platform for teaching as many as 40 students. The raised engine cover is a great place to sit comfortably, stand tall to observe marine life, or to speak to a group of kids. The Streamliner is a great step forward in bringing the experience of marine science to as many inner-city students as possible.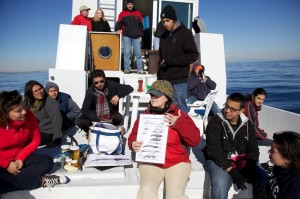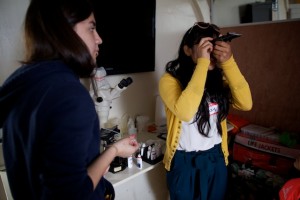 Future plans include commercial-quality safety gear and communications equipment. We're proud of our perfect safety record (10 years now!) and we aim to continue our winning streak by meeting the standards required of commercial vessels.